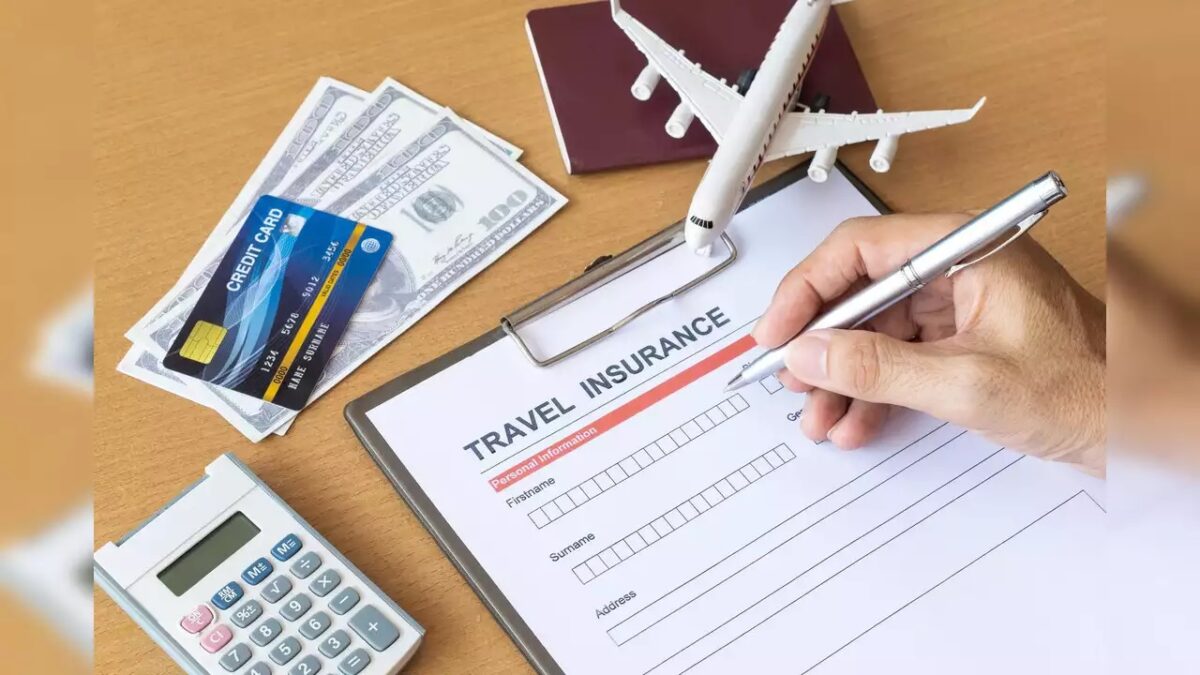 What Makes Travel Insurance A Financially Sensible Option?
Ari Jada, 3 months ago
4 min

read
123
Indians today are travelling more than ever before. This can be because, unlike in the past, when travelling was considered more of a luxury, many modern Indians see travelling as a hobby or an activity where they get to relax or wind down.
So while planning their vacation or trip, people bring all their essentials, but most tend to overlook travel insurance. This is a common mistake many new travellers make as they assume it's an unnecessary expense. However, you will be surprised to know that it actually makes more sense to invest in a travel policy rather than not.
How Is Travel Insurance Helpful?
A travel insurance plan is considered the ultimate safeguard or safety net for travellers. This is because when you're in a new place, away from your family and friends, travel insurance coverage is your best friend in case of any emergencies.
It's essentially a contract that offers financial protection for many situations. You'll find that most travel insurance companies offer these built-in covers on their travel insurance policies.
Medical coverage during the trip, including hospitalisation, cost of surgery, medication expenses, etc.
Loss of goods like baggage, personal belongings, or travel documents like your passport.
Medical evacuation, or the return of remains in case of death.
Legal protection or personal liability covers.
Trip cancellation covers, like flight cancellation insurance, which is offered by many travel insurance companies.
Covering financial losses like loss of wallet, cards, or money.
Plans that offer these rather than travel insurance compared to those that don't are more preferred by travellers as they give the best value for the cost. Plans from Tata AIG also offer additional add-on covers for specific coverage costs, so you can create a unique trip protection insurance meant to cover your unique costs specifically.
Why You Need A Travel Insurance Plan For Your Next Trip
Here are some benefits of having a travel insurance policy to help you stick to your budget on your next trip.
Helps During Medical Emergencies
Travelling can be pretty adventurous, but when trying new things, there's always a possibility of injury. This is where travel insurance coverage can help. Hospitalisation expenses can be astronomically high in some countries, especially in the US, where the average daily cost is anywhere from ₹11,000 to ₹2 Lakhs, depending on your condition and injuries.
So if you do get hospitalised, your best bet would be to contact your insurer and file a claim for reimbursement for your hospitalisation costs. Furthermore, individuals with chronic conditions or senior citizens are more likely to need medical help. So if you fall under these categories, having travel insurance is best.
A Good Contingency For Travel-Related Hassles
Nearly everyone has had a bad experience in the form of lost luggage or a cancelled flight when travelling. You will find that your travel policy covers more than just medical expenses. This is where it really shines through, as it takes care of the additional expenses a cancelled flight or lost goods can incur.
Furthermore, travelling to a different country can pose unique challenges like unfamiliarity with the location, culture or language. So if you get stuck somewhere, most travel agencies have dedicated centres abroad to cater to such emergencies.
Provides Coverage During Unexpected Situations
While the problems stated above are common enough for most travel insurance plans to cover, some instances or emergencies are less common. For example, natural disasters like hurricanes or earthquakes are emergencies no one can predict. It can either result in your being stuck in the country or having to cancel your trip altogether.
In these situations, a travel policy is the best way to recover your lost expenses. So travelling with travel insurance is great for a stress-free vacation and maintaining your bank balance.
In some countries, a travel insurance plan is a mandatory requirement if you want to get your visa approved. Schengen or European countries are excellent examples of this. So if you're really interested in visiting countries in those regions, getting a good travel policy should be your top priority.
Conclusion
There were a few key reasons why a travel insurance in India is a sensible option when travelling overseas. Primarily, it can bring a lot of relief during times of stress and unexpected emergencies that can ruin your trip. When this happens, all you'll need to do is contact your insurance provider, and they will take care of the rest.
Related posts